New patients are always welcome
As a long established practice, we have a strong database of patients. However, as with all practices, it is inevitable that from time to time, some patients will leave.
For this reason, we are always happy to see new patients, particularly if an existing or previous patient has recommended us.
Joining our practice is simple; a telephone call is all that is required in order to arrange an appointment.
Our philosophy is that, for patients to build a good relationship with their dentist, we need to take things at a slow and gentle pace. For this reason, the first appointment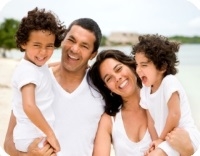 is usually fairly short, giving you the opportunity to meet with the dentist and discuss your needs and wishes. We will then arrange a second visit, usually to take x-rays and discuss your treatment options in more detail. We will provide a written treatment plan, together with costs, which will enable you to understand clearly the proposed treatment.
If you are particularly anxious about visiting the dentist, we can arrange for you to come along and speak with a member of our team, before deciding to join our practice. They will be able to answer any questions that you may have and help to allay your fears.


For further information, or to arrange an appointment, please call: 0115 981 6823